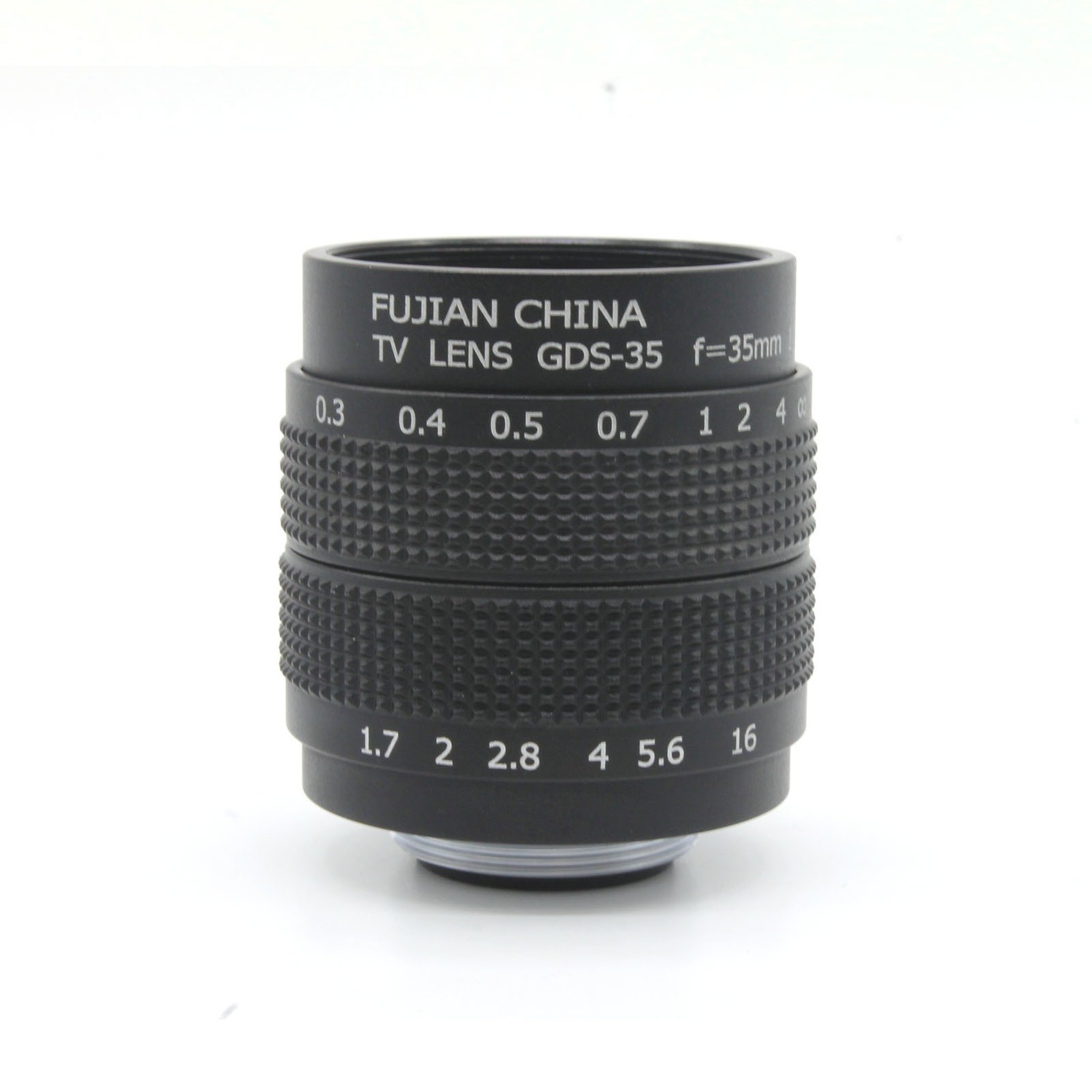 Fujian 35mm f/1.7 prime lens
SKU GDS-35
Product Details
Note: This lens will vignette with the Chronos 2.1-HD. Our team is currently looking for lens alternatives to fit the Chronos 2.1-HD sensor. It should be available soon on our web store.
35mm f/1.7 fixed focal length prime lens
2/3" image circle provides a horizontal field of view of 14 degrees
Focus range 30cm to Infinity - This lens is good for close-up shots.
Save this product for later